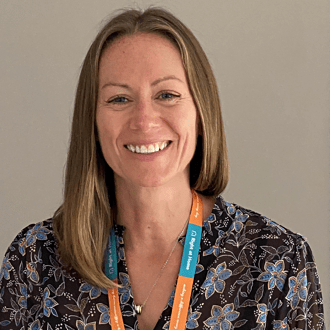 Natalie-Jane East
Managing Director – The Office Team
I left a successful career in publishing operations to start a family in 2016.  After our daughter Dulcie arrived, my husband and I decided to make the move from London to the South coast and were immediately struck by the warm sense of community in our local area.  Being part of the community was really important and through joining local groups I got to know and understand some of challenges faced by our more vulnerable residents.
 I had been considering a move into care for a while and was lucky enough to be provided that opportunity in 2019.  It was still a huge decision, but a personal life event cemented my chosen path as the right one.
 When I saw the inconsistency of care that my Father received and the confusion that created for him and us as a family, I knew then that I wanted to provide a level of care in people's homes that was dignified, bespoke to them and that enabled independence for as long as possible.
I'm now the owner of Right at Home Chichester & Bognor Regis and so proud to say we can offer our Clients a service that is Trusted, Honest and completely Person-Centred.  Our aim is to help our Clients live in the comfort of their own homes for as long as they can; we offer consistency of CareGivers so our Clients and their families are always seeing the same friendly faces and feel right at home.